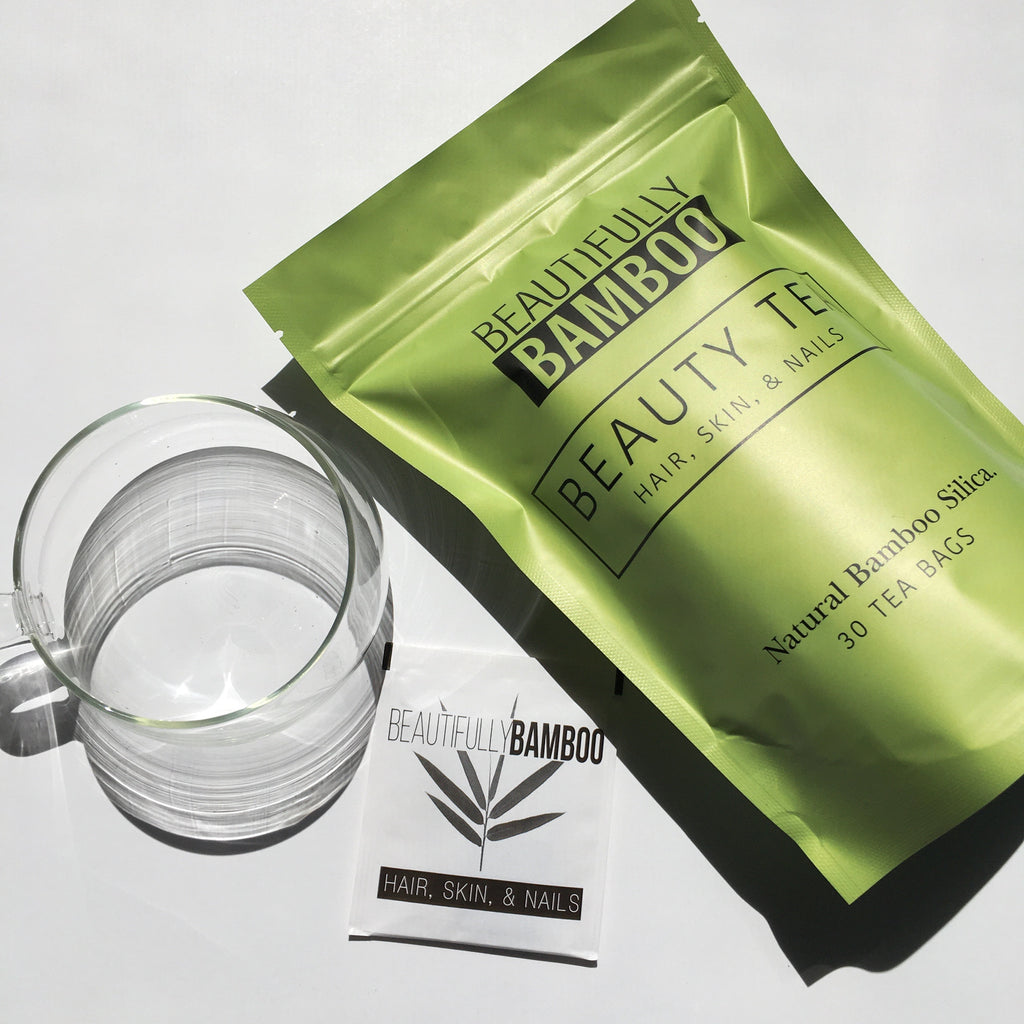 Beautifully Bamboo Tea (30 Filter Paper Tea Bags)
Details
What is Bamboo Silica Tea?
Bamboo is the fastest growing plant in the world because of its high silica content.  Nothing compares.  Bamboo tea is comprised of organically grown bamboo leaves and stems.  
What are the benefits of drinking Bamboo Tea?
This wonderful, silica-rich tea has a myriad of benefits. Some of the most popular external benefits you might experience include clearer, glowing skin (by aiding in collagen formation).  Thicker hair growth, less shedding, and ultra-strong nails.  
The benefits don't stop there. Silica is an important mineral in the body, impacting our bones, joints, and connective tissue.  Some studies even suggest that silica taken orally can promote long-term brain health by helping the body to eliminate aluminum via urination.  
Bamboo tea is caffeine-free which makes it easy to enjoy any time of day.
What is the Beautifully Bamboo 30 Day Challenge?
Bamboo tea is delicious and enjoyable to drink. But if you want to experience visible results, the best strategy is to consistently drink 1-3 cups of bamboo tea daily.  Because our bodies utilize silica in various different ways, consistent consumption will help improve the likelihood of external benefits.  Feel free to refill your cup with hot water and enjoy several servings of bamboo tea from a single tea bag.
What is the Difference Between Filter Paper Bags and the Nylon Bags?
Our filter paper tea bags are comprised of mainly paper materials.  Great for composting. The bamboo leaves in filter paper bags are ground more finely compared to the leaves you find in our pyramid tea bags.