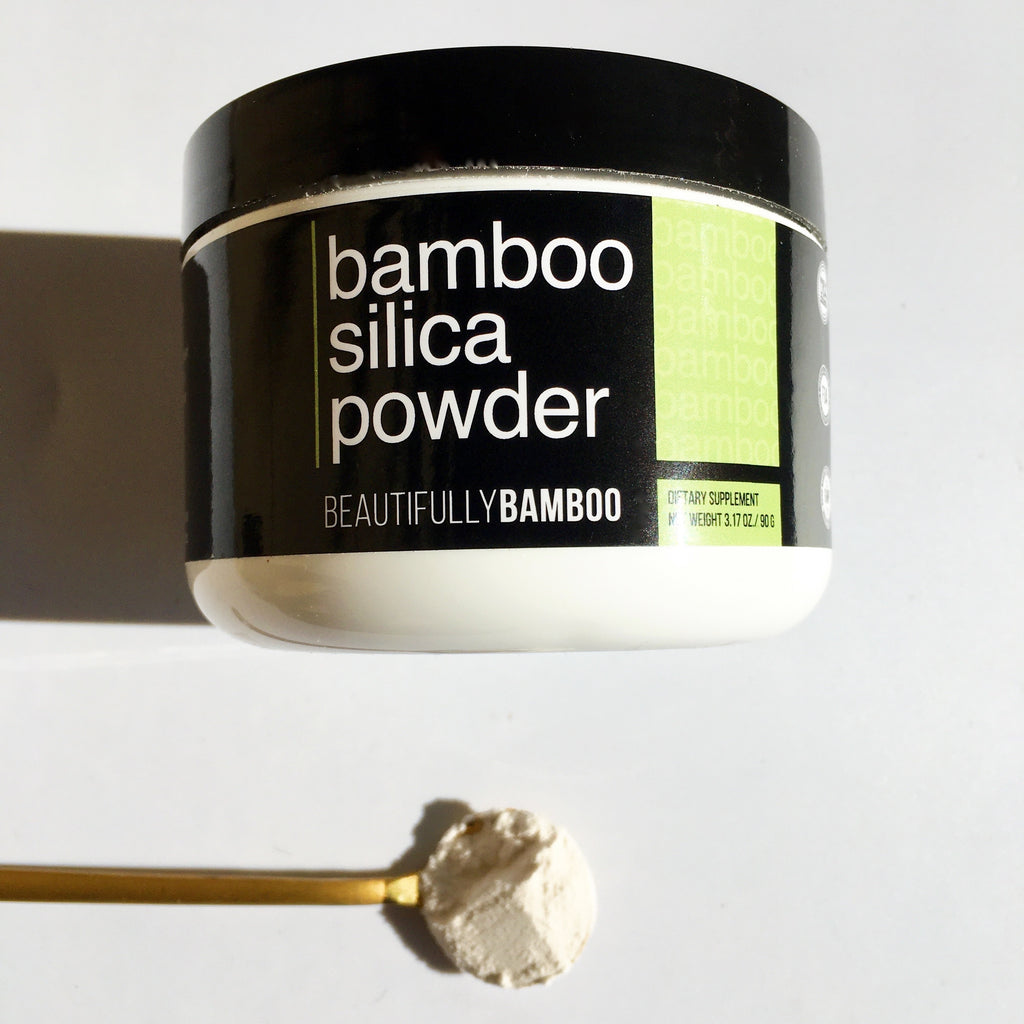 Bamboo Silica Extract Powder
High silica bamboo extract powder.
Details
What is Bamboo Silica Powder?
Bamboo Silica Extract is a pure, all-natural powder extracted from bamboo.   This fine (odorless, tasteless) powder dissolves easily in water, smoothies, or any of your favorite beverages.
Great, but what are the benefits?
Because this powder is a high concentration of silica, the beauty mineral, you'll enjoy all of the benefits associated with bamboo extract such as thicker hair, healthier firmer skin (silica aids in collagen production),  stronger nails, and strengthening of your teeth and bones.
Sounds amazing! How do I use it?
Add the recommended amount of silica powder to water, smoothie, yogurt, or your favorite juice.
Experiment with adding bamboo silica powder to your moisturizer or facial cleanser to enjoy topical skin benefits
 Enhance your conditioners with a dash of silica-rich bamboo extract powder.
Add a pinch of bamboo extract powder to your toothpaste when brushing your teeth.
For enhanced results, combine bamboo silica extract with vitamin C, Collagen, or MSM powder. 
Add recommending serving to your favorite beverage.  You may also use topically by adding a small amount of silica power to conditioners, toothpaste, and other beauty products.  
Pure Bamboo Silica Powder (3.17 ounces, 150 servings). 
Each serving contains 600mg of silica